Hello World!  Today I'm doing something different than my usual posts as I'm going to promote my online store and the many products I sell there at very reasonable prices. None of my stuff is expensive and I'd certainly appreciate your taking a look. If you see anything you want, just let me know and tell me you got the store link from my blog, and for the remainder of September, I'll discount all items 15%. This offer ends on 9/30/17.
http://www.bonanza.com/booths/allix999
They say "A picture is worth a thousand words," so this post is long in meaning and shorter in words.  Enjoy and please let me know what you think…
Please check it out now:
http://www.bonanza.com/booths/allix999
These are only a few of the almost 400 items that I have for sale on my site. Please check it out and let me know what you think as your feedback is always greatly appreciated.
I don't normally promote myself here, but I thought it was time for me to get the word out that my store exists.
http://www.bonanza.com/booths/allix999
From time to time I may also promote an affiliate link
that you see on the side of my posts. I buy from some of these links and I won't promote anything I don't believe in so please also check them out. I make a very small commission from these affiliate links.
If you have a pet, budgetpetcare.com
is a great place to get your pet products. I buy all my flea meds from them as they have good prices and are extremely reliable. They are in Canada so their shipping takes a bit longer so I order with that in mind. I just received an order from them today & it arrived fast. I wasn't expecting it for a few days. They are a great company to buy your pet products from! You also get free shipping.
I also buy from dermae.com.
I've used their natural skincare products for a few years and I really like what they have so if you buy skin care products, you should give them a try.
I have ordered from perfume.com
in the past as well and they are also reliable and carry good perfume.
I also use the products on amazon.com
that you see on the side. Nature's Miracle is for pet stains, and Orange guard kills insects. I use it mainly for ants as I don't want them in my house. It also kills flies when they fly in (uninvited). Both of these products are natural, smell good and work as well. Give them a try if you have pets.
Simply click the link on the right side of my blog to get to any of these websites.
I look forward to hearing your feedback… Thanks so much for reading my posts.
Have a great, healthy and happy day!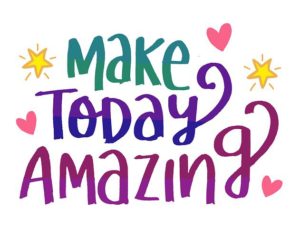 Save
Save
Save
Save
Save
Save