I am an avid online shopper & I want to share some of my favorite sites with you. They are good because they have excellent customer service, good products, good prices & good shipping. If they lack in any of these things, I will say so…  This is also a continuing work in progress as I will be adding to the list regularly.
Pet Food & Supplies

http://www.chewy.com – This is a great site for pet food & supplies. I order from them every month (I do auto ship) & I no longer buy many things (cat litter, cat food,treats, turtle food) in the store. They actually beat Walmart on most pricing for cat food & cat litter, with many choices for everything. They definitely beat Petsmart & Petco, & any supermarket. Everything is fresh upon arrival; they package well, & their shipping is free. it's great having the heavy items come to my door. I actually have the Fedex guy put everything in my garage. How much more convenient can it get?!
With my last order, I found out that they are extremely reliable with customer service. We have a new Fedex delivery person who is very rough with the packages. She damaged a few things & Chewy replaced them quickly; even sending me double of one item. When the Fedex person damaged a replacement item, they sent a new item again. I really like Chewy.com & highly recommend them!
http://www.budgetpetcare.com – This is where I buy my cats' flea meds. They are located in Canada & everything is much better priced than buying in the U.S. I used to order from Drs. Foster & Smith online, but this site beats their prices hands down. Give them about 10 days for shipping as it comes thru USPS mail. I started ordering from them a few years ago when I couldn't get one product in the U.S. (they didn't not have item in stock in U.S.) so I started ordering all my flea meds from them & have done so for at least 3-4 years now. I've never had a problem. Shipping is also free. I usually stock up for a few months when I order.
Supplements, Vitamins, Skin Care & Bath Gels & Spices

http://www.vitacost.com – This is where I order almost all my vitamins & supplements (I take a lot of them). I also order bath gels & some skin care products here. They have good prices & choices of sizes. I like the larger bottles of supplements so I don't have to order constantly. They offer free shipping over $50 on most orders. If you do a google search, you can usually find a discount coupon as well. The only thing I don't order from them is liquids as they do not package these well.
http://www.swansons.com – I occasionally order supplements from them. I used to order most of my supplements from them, but they have issues with their shipping. I've spoken to customer service numerous times, but they never fix their issues. Their warehouses does not pack properly so things arrive broken or crushed, & I have to call for replacements. The last time I called they didn't want to replace a crushed item & I had to speak with a supervisor.
I haven't ordered from them for a few months because of this. I feel my time is valuable & they should respect this. Also, don't order liquids from them as they do not know how to package these. I don't know how many gallons of aloe vera juice I had to return before I realized I needed to order this item elsewhere. The bottles not only leaked, but they actually packaged them with other products so the other items were also ruined. I never order liquids from them as they definitely have no idea how to pack them.
They also offer free shipping on orders over $50. There is nothing wrong with their products. If they'd get their shipping issues fixed, they would be a good place to order from.
http://www.thevitaminshoppe.com – This company know how to package liquids! I order gallons of aloe vera juice from them. I've never had any leakage in a single order! I usually get 2 gallons at a time. Excellent shipping & packing! I don't usually order my other supplements from them as their prices are higher. They have free shipping over $25 so  I always get free shipping.
http://www.bonexcin.com – If you want a high quality calcium supplement, this is a great place to order! I did a good amount of online research as I used to buy from algae cal.com but when they doubled their prices, I knew I had to find another source.  Bonexcin gets excellent reviews online. If you have osteoporosis or osteopenia this is a good source of calcium. Their website is a bit strange & I almost always need to call them when I place an order. If you click on "reorder" it never works right. Sometimes by calling you find out what their current promo is. I got a free bottle of bonexcin the last time I ordered. It was buy 3, get one free. It didn't show that online. They are very nice when you call.
http://www.spicejungle.com – I've ordered Ceylon Cinammon from them a while ago. I like them because you can order larger quantities;  but I don't particularly like how they package their spices. I bought a pound & it was in a plastic bag (basically a large baggy). I'd have preferred better packaging as a pound lasts a long time. Product is good. I never used customer service so I can't rate them there.
Printer Ink & Computer Supplies
http://www.ink.com  This is where I order my printer ink. They are priced better than Walmart or any of the brick & mortar office supply stores. You have to know the model # of what you want to order. I never had to call customer service so I can't rate that.
http://www.tigerdirect.com – I've ordered computer accessories, as well as a monitor from this site. I've been pleased with pricing & products. I've never had a reason to call customer service so I can't rate them.
Coffee & Coffee Accessories
http://www.coffeebeandirect.com – This is where I order coffee. They have K cups, whole bean & ground, as well as teas. You can buy larger size packages here. Most sites offer 8-10 oz. bags, but if you want a pound or more, you can get it here. I've been very pleased with their coffee. I almost always order whole bean as I like the smell of fresh coffee in the morning. I've never had a reason to call customer service so I can't say anything about that department. I have ordered coffee from other online sites but when a company like Gevalia makes their packages smaller & charges the same or higher, I go elsewhere. That is what led me to this site.
http://www.cuisinart.com – I have ordered my coffee maker from them twice over the years. I have a grind & brew that I like a lot. I like the convenience of ordering this online. I haven't done a lot of research as to whether it is cheaper to buy in stores.  My 2nd grind & brew does not seem to be as good as the first one I ordered. It has begun to leak & I don't know why. I'm not sure I'll order from them again.
Clothing, Sports Items & Accessories
http://www.ebags.com – Good place to shop for handbags & purses. They have very good pricing. What I like best about them is that if you are taking a trip & you need specific dimensions for a plane, they give you the exact size (height, width & depth). That is the main reason I first ordered from them & will continue to do so.
http://www.oldnavy.com – Great place to shop for kids & adults. They have good pricing & great sales!
They have free shipping & an excellent return or exchange policy. I buy gifts for kids that are in another state & many times their mom & I buy the same thing, but it is easy to go into store & get something else. They have great tee shirt sales!
http://www.newbalance.com – This is my favorite site for buying walking, running &/or cross training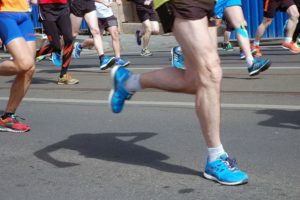 shoes. New Balance shoes are some of the most comfortable shoes I've ever worn. I am an avid walker & probably have a dozen pairs or walkers, cross trainers & running shoes. I've been buying from them for years. They have very good customer service. I've only had to return one pair of shoes & that was because I didn't read the description carefully, but it was no problem. I also buy their sports socks which are extremely comfortable, & last a long time.
http://www.pajamagram.com – Fun place to buy gifts (pajamas). They have cute stuff but they aren't cheap. I never used their customer service so I can't say anything about it.
Services

http://www.redfin.com – if you are in the market for a new home or looking to sell yours & want to know what other homes in the neighborhood are selling for, this is a good resource. I have emails sent to me so I keep up with my neighborhood pricing on homes.
http://www.homeadvisors.com – I like this company & almost always use them when I have projects (big or small) that need doing around the house. I always get, at least, 3 quotes & normally choose one of the companies I found on this site. I've had part of a fence replaced thru one of their companies; as well as getting a new a/c & heating unit for my house. I've used them to find electricians too. I've not had any problems with them. Customer service is good as well.
they appear to be a good company for legal documents…
My resource list is making good progress. I hope it helps someone looking for this information. I've made a list of the companies I want to add & will do more. This will be a sizeable resource list when it's done & even then, I will continue to add as new ones pop up.  There is no particular order as to how I add them. It is not an alphabetical list. It will continue to grow each day…
Save
Save
Save
Save
Save